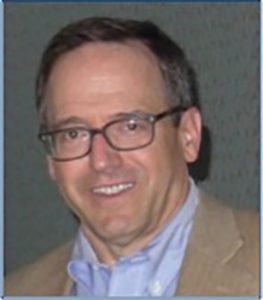 Biography
Michael E. Stern, PhD received his B.S. in biology at Purdue University, and then moved on to the Medical College of Wisconsin where he received his M.S., and then his Ph.D. in ocular physiology working in the lab of Dr. Henry Edelhauser. Dr. Stern is currently the Vice President of the Inflammation Research Program at the Allergan headquarters in Irvine, California. Dr. Stern also serves as Co-Director of the IOBA Ocular Surface Disease Program at the University of Valladolid, Spain, and is a Visiting Associate Professor of Ophthalmology at the Baylor College of Medicine, Cullen Eye Institute in Houston, Texas. He has also served ten consecutive years on the Purdue Biological Sciences Committee, finishing his tenure as chairman in 2012.
Dr. Stern's program is focused on identifying novel mechanisms and drug targets for immune-based inflammatory diseases that affect the ocular surface. He has developed several in vitro and in vivo models of ocular surface inflammation, which have been instrumental to understanding the immunopathogenesis of ocular inflammatory disease and discovery of novel therapeutics. For example, his research contributed to the understanding that Dry Eye disease is mediated by CD4+ T cells, and that inhibiting these pathogenic cells is a viable therapeutic strategy. In fact, Dr. Stern's research effort laid the groundwork for development of topical ophthalmic CsA (RESTASIS®), the only FDA approved therapy for the common autoimmune-based ocular inflammatory disease, Dry Eye.
Dr. Stern has published 17 book chapters, 89 original scientific manuscripts, and 190 abstracts. He published his most recent book, Dry Eye and Ocular Surface Disorders, with his long-time friend and collaborator Dr. Stephen Pflugfelder. Dr. Stern is also an active member of the peer-review process, and is currently on the editorial board for The Ocular Surface and Journal of Ocular Pharmacology and Therapeutics and an Associate Editor for Investigative Ophthalmology and Visual Science. Dr. Stern has also received many honors during his career. For example, he was recently awarded the Diaz Caneja Award and the International Ocular Surface Society Award recognizing his international reputation and contributions to the field of ocular surface research.